Vicon Machine Options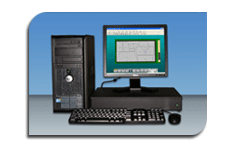 Office Programming System
For simultaneous processing and programming both at desk and machine-side.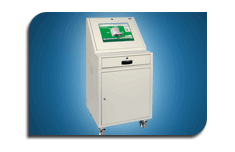 Industrial Grade Computer Enclosure
To attractively house and protect the PC controller.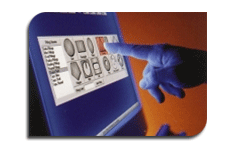 Touch Screen Monitor
For fast and convenient access to all software features. Complete with fully functional keyboard and mouse capabilities.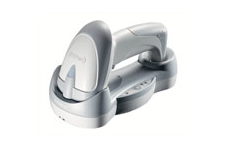 Bar Code System
Expedites and organizes flow of sheet metal and duct liner through your shop.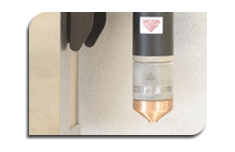 Electronic Torch Height Control
Maintains a precise cutting height of the torch to further enhance cut quality.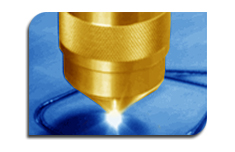 Collision Protection
A collision protection device prevents torch damage in the event of collision with the material.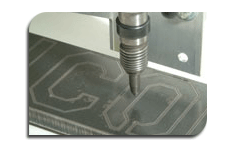 Scribing
Ideal for requirements where part identification and center marks are specified.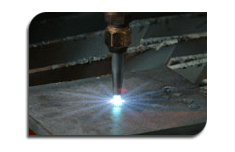 Oxy Fuel Cutting and Heavy Duty Slats
Heavy duty 3/16" slats means better, more robust performance under the flame. The slats are sectional in 3' lengths for easier single operator removal. This is very helpful when loading plate or fixturing pieces onto or into the machine.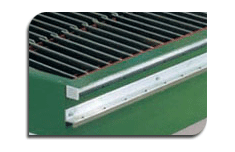 Water Table Tub Insert
Available as an exhaust-free plasma and/or oxyacetylene cutting machine for heavy plate applications.
Note: Not all options are available for every machine. To find out more about any of these options, contact us at 1-800-563-8510 or .